Take your company to the next step
Your Brand is here to stay
In a saturated market you need to get your name out there, sell your products or services and find your people, you need to create your path and build your reputation from the ground up.

The Inbound Project will be a partner in your journey . Instead of following the crowd, chasing after marketing trends and trying to fit in, we help your company blaze a new trail so that you stand out. We will give you the tools you need to create a distinct brand identity that is easily recognizable and feels timeless.

Our branding services help you make an authentic connection with your desired audience in a way that feels natural and compelling.
A brand that will last a lifetime
We have created more than +100 brands worldwide
Our team can design from a logo to a website, contact us for a quote
100
Projects & Counting
548
Happy clients
99
Up Time
Some brands we've helped grow
Our clients love us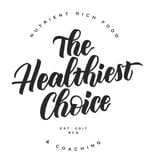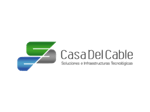 There is a service for you
Our Pricing
Brandbook
This is your brand
Brand Manual
Editable files
Brand Implementation
Brand Colors
Brand Typography
Brand Architecture
Corporate Stationery
WE ARE HERE FOR YOU
GET A QUOTE
SEND US A MESSAGE AND WE WILL CONTACT YOU AS SOON AS POSSIBLE
QUALITY & EFFICIENCE
Latest News
We have the best experts to elevate your business to the next level, try is and you will see!
April 19, 2021
By:admin
0 comments
April 5, 2021
By:admin
0 comments
March 23, 2021
By:admin
0 comments