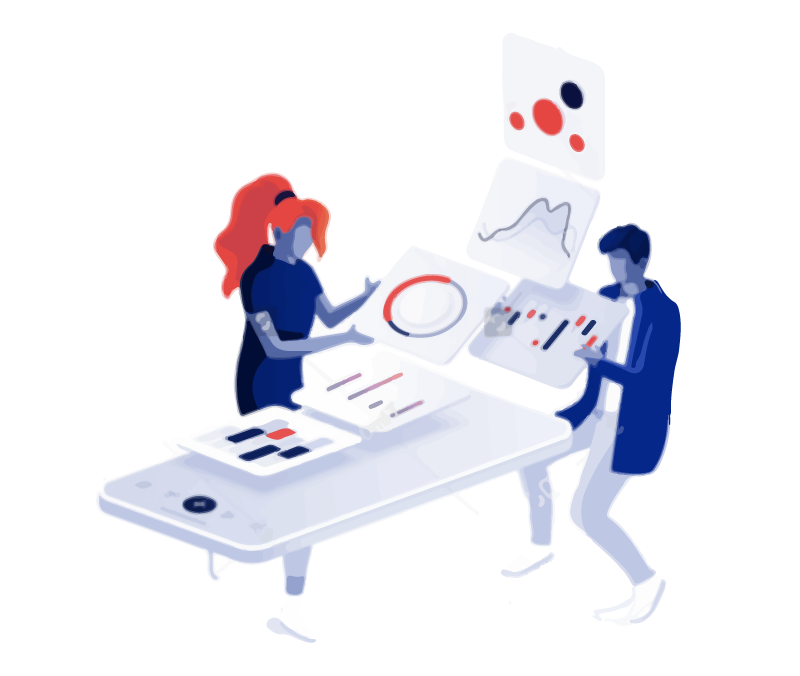 A methodology to help you grow better
Get more customers with Inbound Marketing
Inbound marketing is the only marketing methodology that allows you to increase traffic, get more leads, create business opportunities and close deals with one consistent monthly investment. The key to this methodology is the creation of specific marketing assets in combination specialist software tools.

Inbound marketing makes easier the implementation of lead nurturing strategies, lead scoring, content customisation, and much more. With this your company will get a fully automated business generation system by converting website visitors to clients using a single, integrated marketing technique.
It seems like magic but it's not
There are lots of challenges that companies need to address to ensure inbound marketing solutions are profitable
Get more leads
A challenge businesses face is increasing the of their quality leads on a monthly basis – This means that they need to get leads that match their desired buyer persona.
Solution
An inbound marketing strategy helps generate demand and boost sales. The following stages and techniques are what makes it work:
Attracting traffic (organic and PPC)

Using marketing assets to attract more leads

Conversion.

Automation of customer acquisition.

Inbound sales if it's required
Benefits
Successfully increasing organic traffic month by month.

A growing stream of organic leads.

Get a great amount of leads from PPC

More MQL (marketing qualified leads) traffic.

More SQL (sales qualified leads) stream.
Lower your CPC
This applies for every business. Everyone wants to pay less for their leads because it means more profit for the company. With inbound marketing this is possible.
Solution
An inbound marketing strategy will use all the marketing assets the company has to attract more leads and make it harder for them to resist filling the download form to get your asset.
Once they fill that form, you will get a new lead and the visitor will get the content they want.
Benefits
In the medium and long term, launching a complete inbound project will have an impact on the reduction of cost per acquisition, as a greater volume of visits, leads, MQL and SQL are obtained on a monthly basis.
Sell Quicker
Every business wants to streamline their sales funnel by reducing the time between the first interaction with a lead and the first purchase. With inbound marketing and inbound sales strategies this is possible.
Solution
Companies can fast track their sales by using marketing automation in their processes. Marketing automation builds lead nurturing machinery by generating semi-automated interactions via quality content. One tool that can help companies automate their processes is Hubspot.
Benefits
Marketing automation techniques, such as inbound lead nurturing and scoring systems, shorten the sales process by reducing the number of necessary interactions. .
There is a service for you
Our Pricing
Starter
Social Media Management
Blog ( 4 pieces of content )
Pay-Per-Click Management
SEO Services
Intermediate
Social Media Management
Blog ( 6 pieces of content )
Pay-Per-Click Management
SEO Services
Data Base Management
Professional
Social Media Management
Blog ( 8 pieces of content )
Pay-Per-Click Management
SEO Services
Data Base Management
Email Marketing
Marketing Automation
WE ARE HERE FOR YOU
GET A QUOTE
SEND US A MESSAGE AND WE WILL CONTACT YOU AS SOON AS POSSIBLE
QUALITY & EFFICIENCE
Latest News
We have the best experts to elevate your business to the next level, try is and you will see!
April 19, 2021
By:admin
0 comments
April 5, 2021
By:admin
0 comments
March 23, 2021
By:admin
0 comments