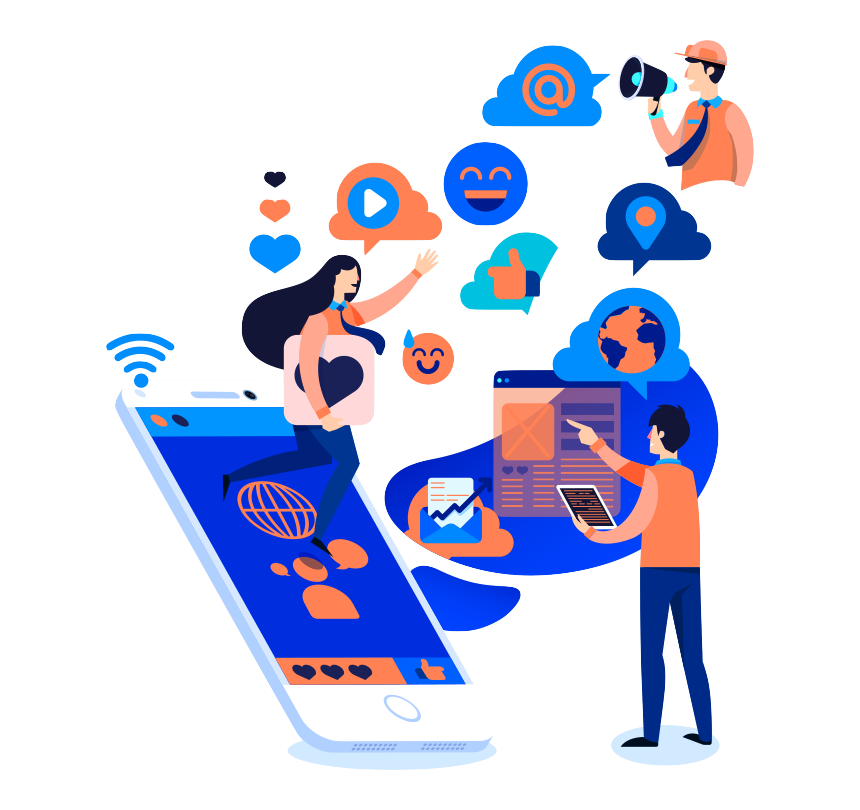 Take your marketing to the next level
We define your presence on Facebook, Instagram, Twitter, LinkedIn, Pinterest and Google My Business.
With our premium social media package service we help you achieve your business goals through a creative digital strategy.We help your brand to explain your product, service or business through quality visual content on your favorite social networks and achieve its positioning in the global market.You will increase your sales, reach new markets, generate engagement with your customers and establish a close community with them.
Creating experiences for your clients
The companies that understand Social Media are the ones that say with their message: I see you, I hear you and I care about you
contact us for a quote
100
Projects & Counting
548
Happy clients
99
Up Time
There is a service for you
Our Social Media Plans
Automated 24/7 Growth
Grow your Instagram with 100% Real Followers
Get ~1-10K Targeted Instagram Followers Monthly
We pride ourselves on being an honest company run by real people that you can speak to and connect with on social media.
GET A QUOTE
SEND US A MESSAGE AND WE WILL CONTACT YOU AS SOON AS POSSIBLE
QUALITY & EFFICIENCE
Latest News
We have the best experts to elevate your business to the next level, try is and you will see!
April 19, 2021
By:admin
0 comments
April 5, 2021
By:admin
0 comments
March 23, 2021
By:admin
0 comments